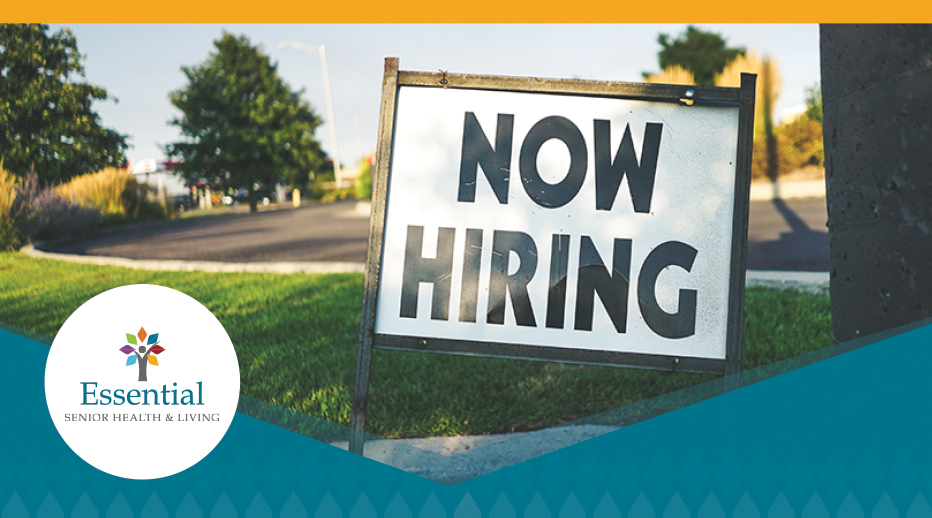 We want YOU to join our team!
We are currently looking to hire CNA's, RN/LPN's, Dietary Cook and Aid's for our Essential Senior Health and Living team. We will be hosting a Job Fair on Tuesdays in November (10am – 4pm). We can't wait to meet you!
Essential Senior Health and Living
1030 South Scatterfield Rd, Anderson, IN
Tuesday, November 5
Tuesday, November 12
Tuesday, November 19
Tuesday, November 26
Great Pay, Great Benefits, Great Place To Be!
For more information or to check out all of our career opportunities, call 765-203-2675 or visit www.essentialseniorhealthandliving.org.