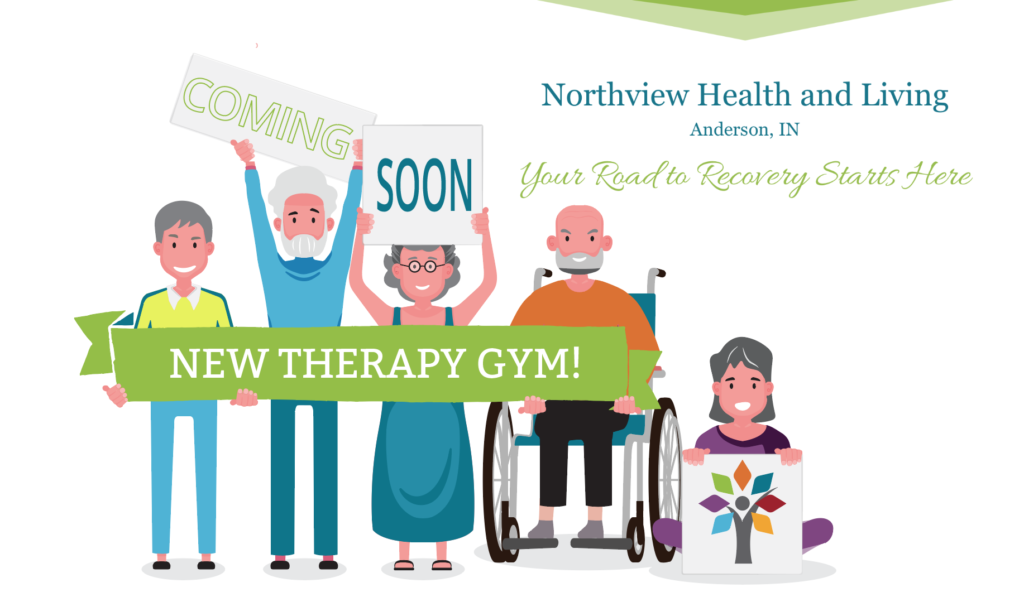 NEW Therapy Gym coming to Northview!
We're excited to be working with Buehrer Group Architecture & Engineering and BW Construction as we are planning for our NEW Physical Therapy Addition!
Our Groundbreaking Ceremony will be held on Tuesday, June 1st at 10:00 a.m.
Aren't these renderings wonderful?! We can't hardly wait — it's going to GREAT!
This will be a great addition for our Long Term Residents, Rehab residents. We will also offer outpatient therapy. We estimate our Grand Opening will be during the late fall.


Your Road to Recovery Starts Here
Northview Health and Living
1235 West Cross Street, Anderson, IN 46011
765-203-2409