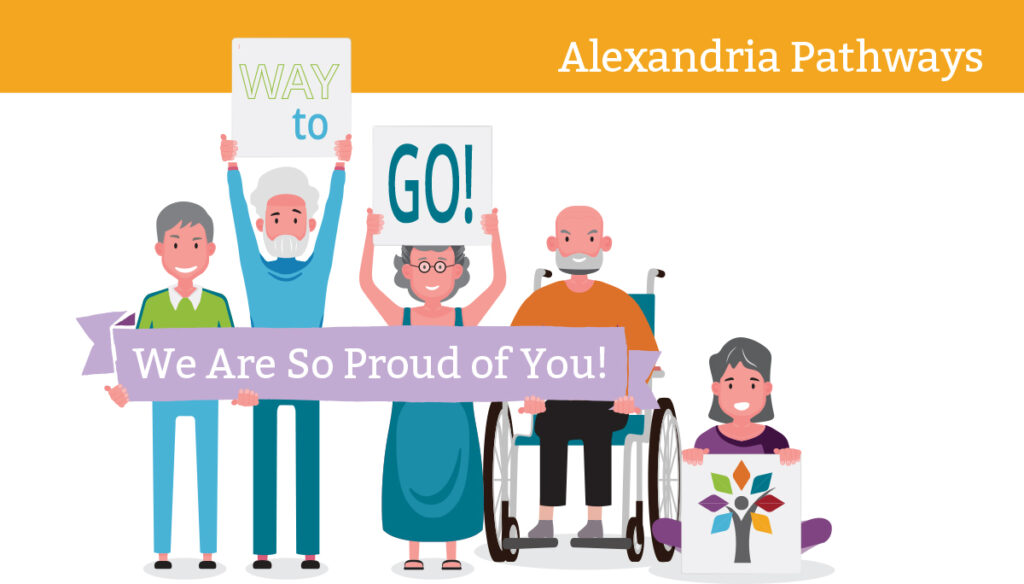 Alexandria, Indiana
This exciting program is life changing for our local students, workforce and community! We are proud of this program which has helped to expand career pathways for local students at Alexandria High School. Even through the pandemic, this amazing team of staff and students decided to be innovative, and THRIVE — successfully finishing with potentially 14 CNA certifications.
It is so exciting! This program will be the first in Indiana for a Comprehensive High School where all of the students in the program will be hired by an employer and co-enrolled in a USDOL register apprenticeship. This means our students are laying out their Pathway to Success for their future careers, whether they choose to work right out of high school or choose to continue their education even further by going to college.
Our current employees are working alongside these students as Journey Workers to help the students grow even more into their career and future.
We invite you to watch this inspiring video, featuring real-life testimonies from the students. This is life-changing for the students and our community.
Click here to watch the video.
---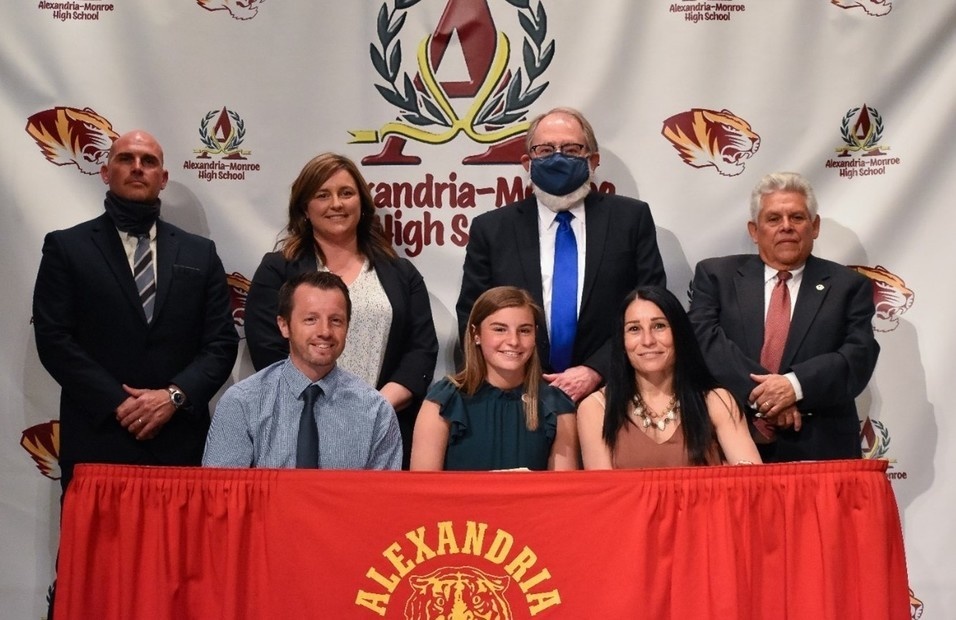 Official News Release from IN.gov, Department of Workforce Development
Alexandria-Monroe High School develops healthcare SEAL program
Alexandria-Monroe High School, in partnership with Indiana's Office of Work-Based Learning and Apprenticeship (OWBLA) and Essential Senior Health and Living, has developed a Healthcare State Earn and Learn (SEAL) program that was recognized at a recent ceremony.
The SEAL program includes 1,500 total hours of related training and paid career training experiences. Students can earn up to 26 college credits from Ivy Tech Community College and four industry-valued certifications.
The ceremony included representatives from Alexandria-Monroe School Corporation, Indiana Office of Work-Based Learning and Apprenticeship, Region 5 Workforce Development Board, U.S. Department of Labor (USDOL), and Essential Senior Health and Living.
This SEAL program is a state recognized pre-apprenticeship program that aligns with a USDOL Registered Apprenticeship Program (RAP). During the event, all 12 students with their parents signed an apprenticeship agreement with their respective employers.
This SEAL program is the first comprehensive high school healthcare program in the state of Indiana where all students are enrolled in a RAP during high school. The Region 5 Workforce Development Board (WDB) is the Intermediary Sponsor through the USDOL.
At the completion of the apprenticeship program, individuals will earn a national occupational credential recognized by the USDOL.
Dr. Melissa Brisco, Superintendent of Alexandria Community School Corporation, said, "Alexandria Community Schools understands the importance of developing a workforce that supports our community and families. Working hand in hand with employers and staff to develop students with life skills and employable skill sets is part of our mission. The partnership with Essential Senior Health and Living is a prime example of the type of collaboration necessary to build a successful program. Students are learning skills that will help them succeed in life and have a better understanding of careers in the medical field. Programs like this benefit our kids, but they also benefit our community. That's the goal."
"Essential Senior Health and Living is proud to partner with the Alexandria Monroe High School Healthcare SEAL program," said Penny Stevens, Business Development Director at Essential Senior Health and Living. "This program benefits our business by allowing us to grow and develop our future workforce and supports our mission: committed to creating an environment that fosters compassionate care and meaningful relationships with those we serve."
"On behalf of the Board, congratulations to Alexandria-Monroe Schools and its employer partner, Essential Senior Health and Living, on the implementation of the Healthcare State Earn and Learn Program. This work-based learning program, which satisfies high school graduation pathways requirements, connects well to both employment and further training such as the Registered Apprenticeship Program, sponsored by the Region 5 Workforce Board. The Region 5 Workforce Board is pleased to be a partner in this Health Careers work-based learning initiative and believes it will help create a talent pipeline for the Healthcare and Support industry sector. Much success to all the new apprentices in their healthcare careers," said Lance Ratliff, Executive Director of the Region 5 Workforce Board/WorkOne.
A senior in the program, Gracyn Hosier, said, "After high school I will attend Anderson University with the hopes of becoming an OB nurse and I will work with Northview Health and Living since it is the closest facility to my school. My favorite part of the class has been the friends that I have made and the relationships I have developed with the residents."
Gracyn's mother, Amanda Hosier, said, "I think it has been a great opportunity for her. Not all high school students know what they want to do when they leave, so to get your foot in the door and get some experience and decide if this is the right path is great, and she has decided that it is, and I think that this will be a great step for her to continue her career."