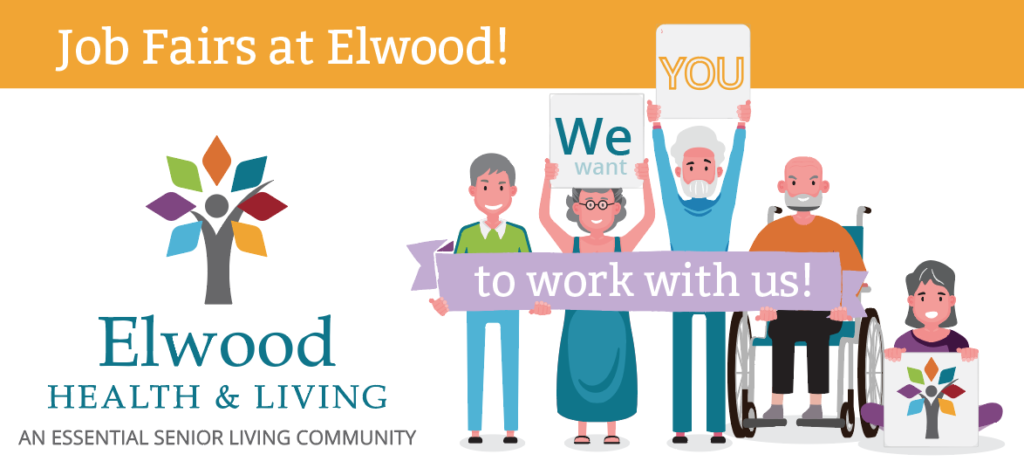 We want YOU to join our team!
We are currently looking to hire Registered Nurses, Licensed Practical Nurses, Certified Nursing Assistants, Qualified Medication Aides and Cooks for our Elwood Health and Living team. Full and Part-time positions are available. We will be hosting Job Fairs on Wednesdays in May (1 p.m. – 3 p.m.) We can't wait to meet you!
Elwood Health and Living
2300 Parkview Lane, Elwood, IN 46036
765-203-2672
Wednesday, May 5th
Wednesday, May 12th
Wednesday, May 19th
Wednesday, May 26th
Great Pay, Great Benefits, Great Place To Be!
For more information or to check out all of our career opportunities, call 765-203-2409 or visit https://essentialseniorhealthandliving.org/careers/.